BUCKET LIST: THE GLASS BEACH OF NORTHERN CALIFORNIA
There are few places that stand out in such a way it almost seems fictional. For example, a beach made entirely of sea glass.
In the quaint (and extremely adorable) Northern California town of Fort Bragg sits a series of coves with not much sand, but quite a lot of something even more spectacular. What was once littered trash amongst the ocean has been redeemed by Mother Nature to create a magnificent glistening beach among the shores of the Pacific.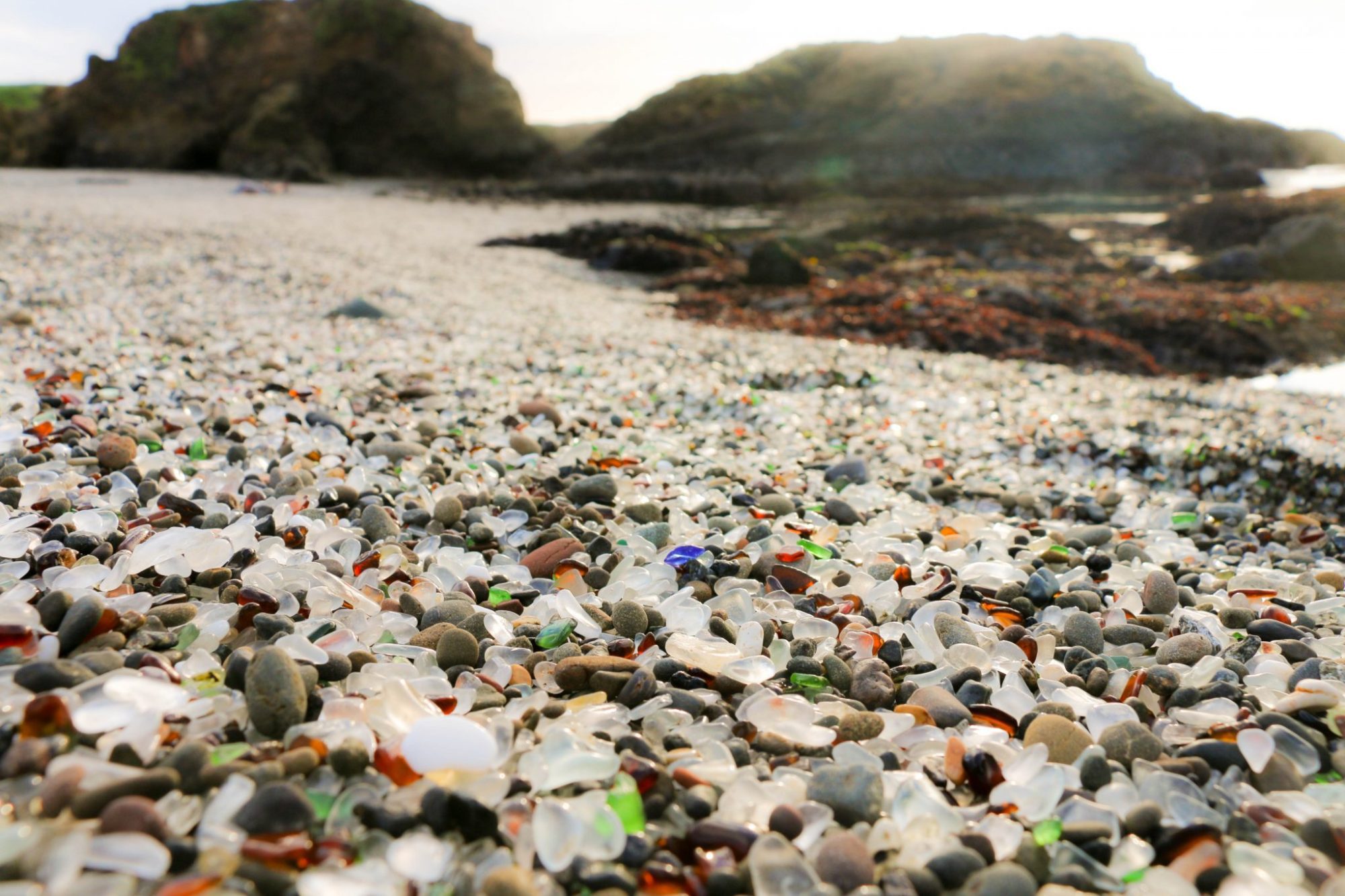 The history behind the beach is quite sad, truthfully. Trash was building in a nearby village and residents decided to dump the trash in the ocean as late as 1967, thinking that it would drift and sink out to sea, never to be seen again.
Currents soon brought the trash back to shore, causing a rubbage-filled beach for many years. Eventually, the shores were cleaned, but the shattered pieces of glass and pottery remained. Even today, new rounded shards of glass appear on a daily basis, and millions of pieces still turn within the waves.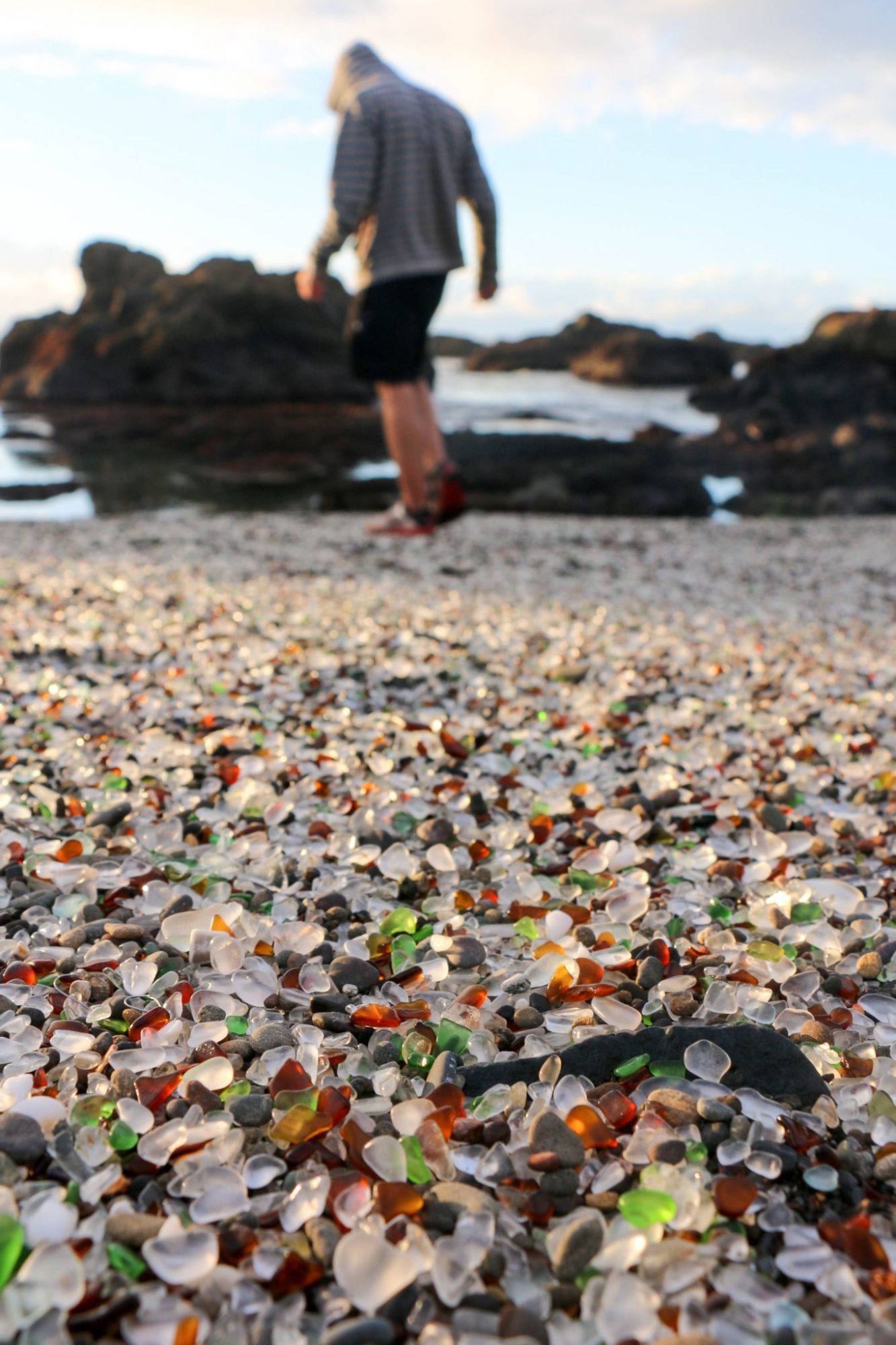 Fort Bragg sits roughly 3.5 hours north of San Francisco. It is quite isolated, with no direct freeways or straight roads. Instead, prepare a journey up the coast via the Pacific Coast Highway or through the winding roads of Redwood mountains.
Before your trip, be sure to look up ocean tides. During our first visit, the tides were extremely low and exposed millions of pieces normally covered by the ocean. The next morning when visiting again, nearly 90% of the once exposed glass was unreachable under rough waves.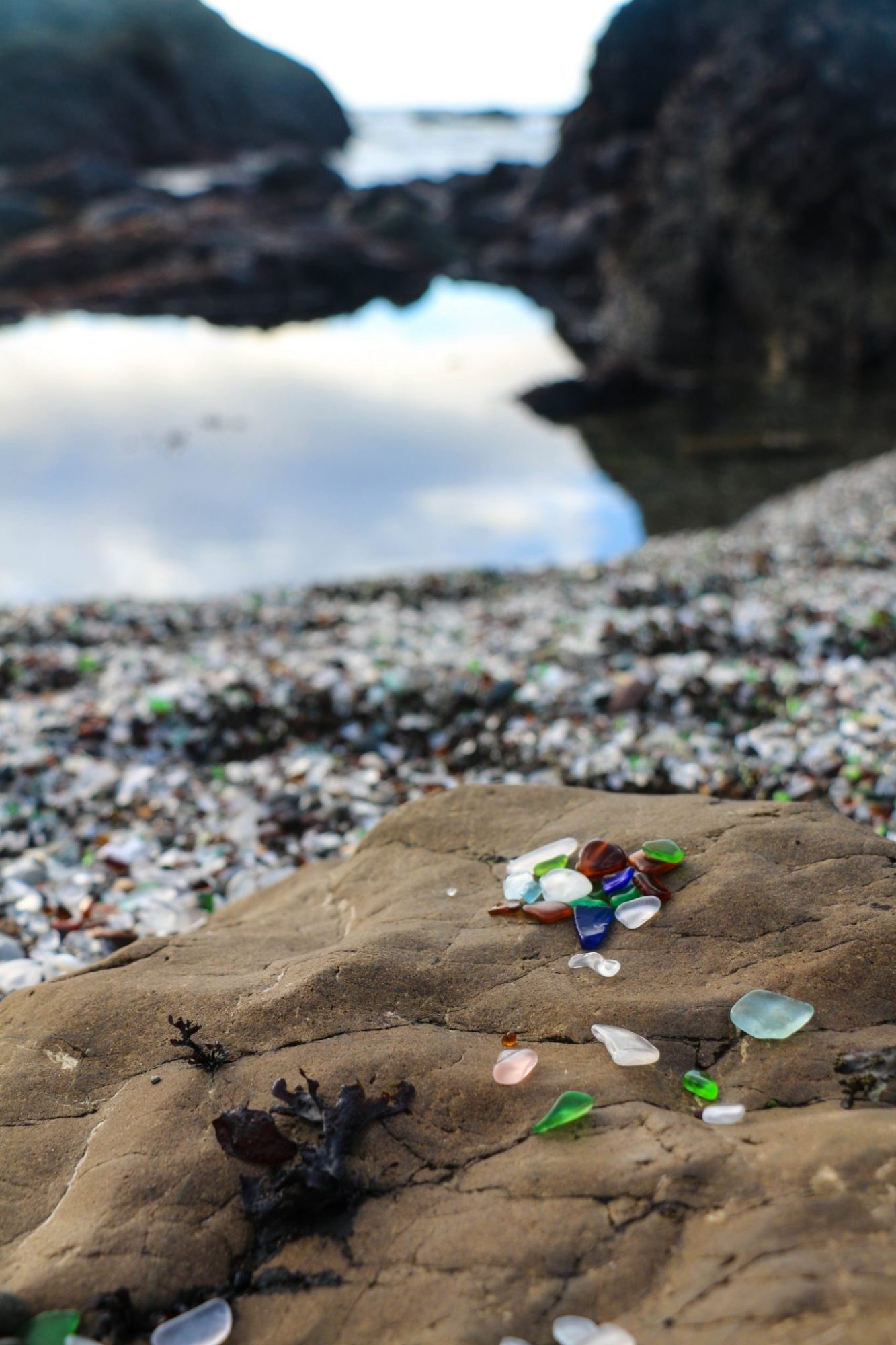 The main pathway to the beach is quite easy and accessible. However, at the bottom of the initial path, you'll find glass mixed with many rocks. In order to find the most beautiful and pristine glass, you'll need to head down the path labeled "difficult" (still quite easy) and turn left to head south on the beach at the bottom.
At low tide the waves will have resided far enough where you can balance on rocks along the shore for about 200 feet. There, you will see a beach covered in sparkling glass. This beach is the most difficult to get to, making it relatively uncrowded. In fact, while I was there, Josh and I were the only ones on that beach.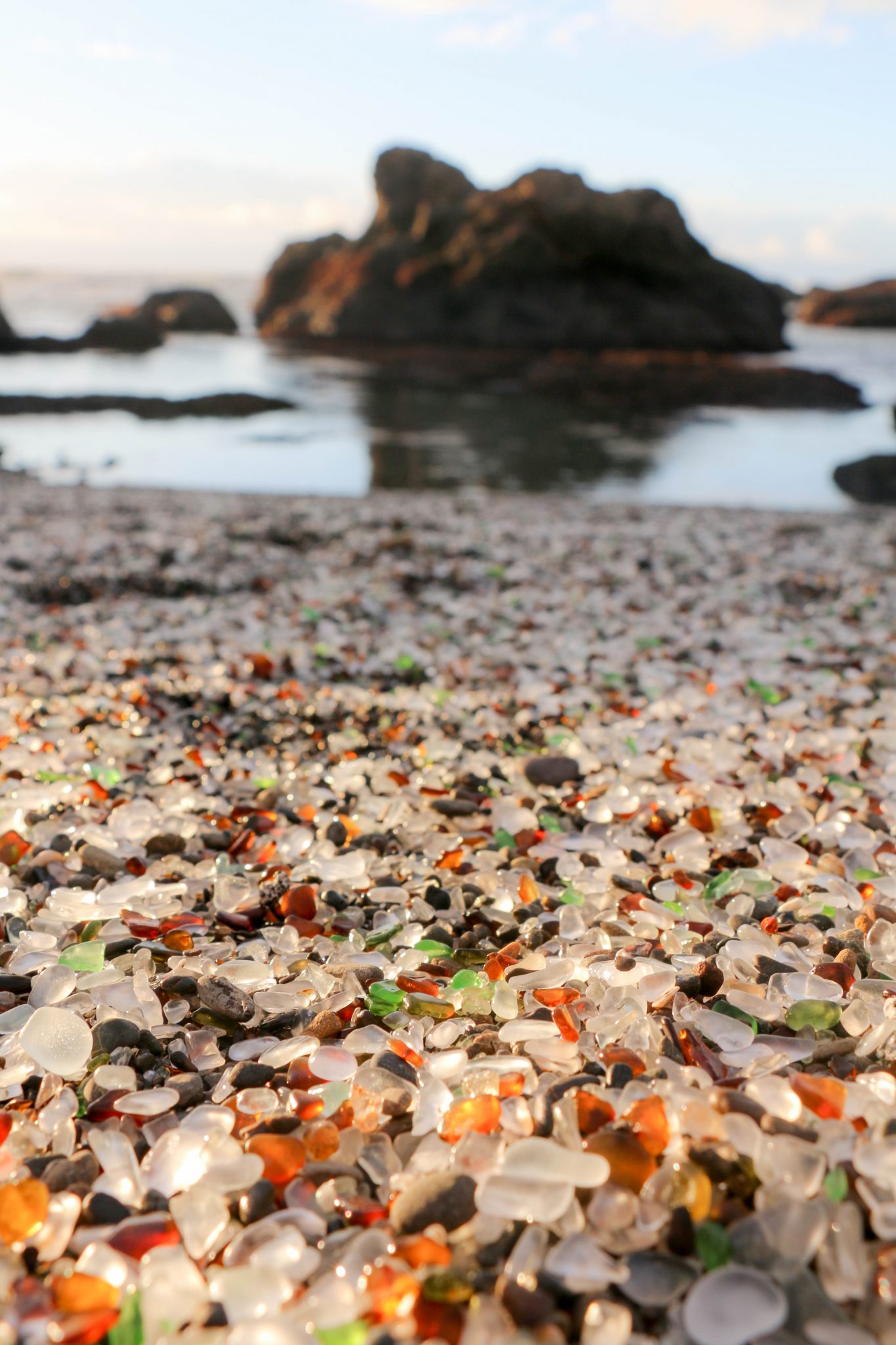 There will be people who tell you the glass is gone, that the beach no longer exists. If someone tells you that, it is either because they visited at high tide or weren't looking in the right place.
And go at sunset too, because then you will get the rare chance to watch the sunbeams perfectly illuminate the millions of glass pieces scattered on the beach. Creating a scene so brilliantly beautiful it just might make you cry.